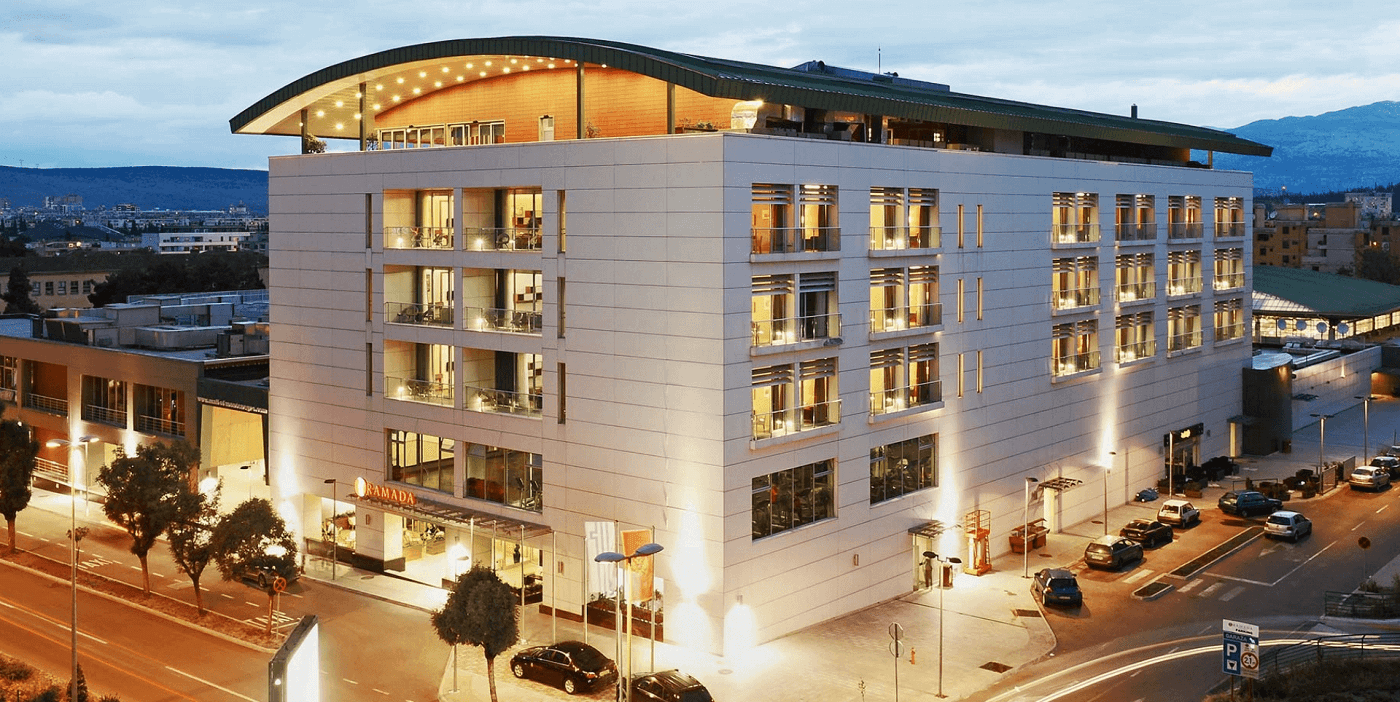 Our story
Hotel Ramada Podgorica is the leader on the hotel market of the capital of Montenegro. It is situated in the heart of the old part of Podgorica, just a three-minute drive from the city center and a 15-minute drive from Podgorica's international airport. In 2019 it was awarded the best company of the year by the Tourist Organisation of Podgorica.
Hotel has 110 accommodation units of various categories, from the comfortable standard guest rooms to the luxurious, modern design apartments. Gastronomy lovers who appreciate fine ambience would certanly enjoy in Panorama restaurant which is situated on the fifth floor of the hotel. Along with the Brigitte bar, a new urban favorite place devoted to the movie diva, it makes a modern duo that satisfies all the senses of guests with the refined taste.
Hotel Ramada Podgorica meets all the requirements of the corporate guests as well as of tourists. Destination expereince is being carefully created by the team of profesionals from our hotel and asscociates in the field. Some of the unforgettable memories will certanly be aquired at the coast of the Adriatic Sea, which is situated exactly one-hour easy drive from hotel Ramada Podgorica. Same distance to the North, ski resort on the Bjelasica mountain warmly welcomes guests during all seasons. If you prefer South, you will discover Skadar Lake, the biggest lake in the Balkans, after half an hour drive only.